Free Entry for Girls & just £10 Entry for Guys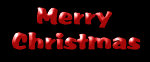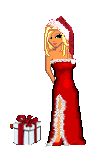 Lacy Ladies Club is back tonight Monday 22nd December for the 4th
time this month and we will have more food and cake to be eaten :-)

A huge thanks to those who came to Lacy Ladies Clubs 10th Birthday Party.
Clare, John & Kendal for the bar & door. Joe from Studio 11 Photography
who took the photos and gave away the Photo shoot and Makeover Prize.
One half of the Marks Brothers along with his friend Spencer :-) who
prepared the food. Sara who arranged the food. Also thanks for the Gifts
and Cards on the night brought in by a number of the regulars. The
photos from the night will be on the site as soon as I receive them. Dont
forget to check out Studio 11 Photography by clicking on the photo below.


A selection of Photos from the previous 10 years can be seen here.



The 10 year History of Lacy Ladies Club can be seen here.



To help people find the venue, Krissy one of our regulars has drawn the map
below to help people find us and there is a photo of the outside below that.

"Lacy Ladies Club 2004 - 2014"
Lacy Ladies Club Night first started in 2004. Now at its 4th Venue at The Yellow House.
It is a Club night for Transvestites, Transexuals, T-Girls, Tv, Ts and Admirers. It is has a
friendly atmosphere and everyone is made to feel welcome. Do not worry if you are coming
on your own as most people arrive on their own anyway. Those that are new to the club are
introduced to others so they feel more at home. We get a mixture of T-Girls and Admirers
of all ages that come to the Monday Night event. Any questions phone Debbs on 07950-643311
"Visuals"
There are Visuals in the mirrored playroom at Lacy Ladies events. So every Monday night
Lacy Ladies events have the sort of Visuals that you love watching while you "play" :-)
of course the downstairs is still a safe place for those who prefer not to see such things :-)
*****
Click on the button below
to see the very latest Photos


Lacy Ladies Club at the Yellow House in Barking
every Monday apart from the last Monday of every month
(they already hold a night on the last Monday of the month)
The venue has various playrooms including a Mirrored
Playroom, Dark Room, Private Room and a Dungeon.
Debbs Essex will be on the decks, so the girls can continue to dance to
the latest tracks, remixes, mash-ups and old skool. The night will run from
9pm to 3am with the venue open at 8pm for girls that want to get ready in
advance. There will also be a make-up service available, Phone for details.
Entry is £10 for Guys, Free entry for Girls.
Contact Debbs for more details by e-mail below and on 07950-643311



We have a new banner for our website. Please copy the banner below
and change it for the one you already have on your website. If you
would like to exchange links with us then please add our banner
and link to this page and e-mail us your banner and link.